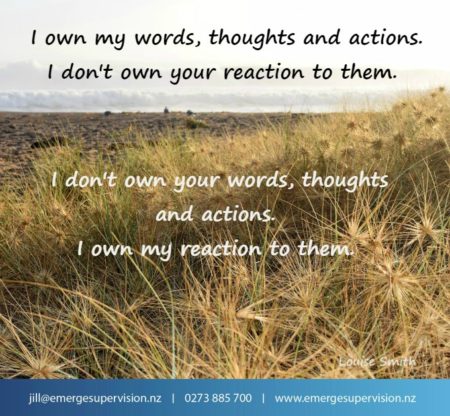 When infidelity is discussed and people ask for advice the advice given (often from me and Elle over at the wonderful Betrayed Wives Club click here ) is to set your boundaries and stick to them. But people are so often confused by that advice.
Firstly when you find out that the person who you have built a life with has had an affair, or had numerous encounters with others, and lied to you and gas lighted you and turned you whole world upside down you don't know your arse from your head. You don't know the person that you are, you don't know the person that you were, so how the hell can you set boundaries when you don't even know how to breathe at times?
Then there is the issue of why should you have to set boundaries? They have come back, they have said they are sorry, everything can just go back to normal; can't it? Not for me it couldn't; there was no normal, the normal I knew had gone and the normal I knew was just a lie anyway.
Often people are afraid to set boundaries, they don't want to drive the person away, they are afraid (back to good old fear again!)You can read about the influence of fear when trying to reconcile here
So I thought that I would share with you the boundaries that I set at the beginning of our recovery; and then reset and re-evaluated as each year passed. Some changed, I changed them, some still remain today. I can never tell anyone what to do, it is your relationship and whilst so many things are the same, when an affair takes place so many things are also different. I hope that by sharing with you what I did it will resonate and help others to understand their needs and set their own boundaries.
Firstly when Danny was gone, when he laughed at me, when he told me he didn't love me and so much more (You can read some of that story here ) I realised that I was alone. The only person that I could ever rely on in life was me, because I was the only person who was always going to be with me all my life, and I used that to make myself stronger. I didn't realise it at the time but this was actually my first boundary: I became stronger and I never let that go. Despite Danny returning, despite him wanting everything to go back to 'normal' I was not the person that he left; I was stronger and that was a boundary: don't ask me go lose my strength because the answer will be no.
Then when Danny returned my two conditions were:
He had to get rid of his phone, this was an absolute deal breaker: keep the phone lose me, lose the phone and you may be in with a chance.
The other was that he had to step up to the plate: He had to stop being insecure (I know a really hard one given that he was in such a vulnerable place) and he had to have the balls to fight for me; irrespective of how I was towards him. He had broken our relationship and it was his responsibility to fix it at the beginning. This meant that I was not going to pussyfoot around him; if he did something that pissed me off I told him; if I was dying inside I told him; he had done this to me and he had to understand that and be brave enough to face the consequences.
No contact really goes without saying: if Danny had contacted 'her', spoken to 'her' out of his own volition then I was gone. When we left the house he had shared with 'her' and 'she' continually messaged him Danny had refused to tell her to 'fuck off'. I made him get out of the car and told him to walk back to her. I was not going to fight for him; he was the one who had to fight for me. read here
Total transparency in the here and now: there were some times that 'she' rang Danny's depot and he answered the phone; if he had not told me that 'she' had rung, even if he hadn't spoken to 'her' then I would have took that mortgage and bought him out of the house and left. If he hadn't told me when he had picked up the phone and had to speak to 'her' then I would have left.
I had started to find myself you see and I could not and would not feel as if I didn't like myself ever again. I would never allow myself to be weakened again.
When I looked at myself in the mirror at the pub we visited and I saw how vulnerable I was then I knew that I had to make it that I wasn't vulnerable any more. (I don't think I can do this…_) If Danny made me feel vulnerable then I told him and I did all the things I had to do to ensure that I was safe and that Ethan was safe: I went back to work full time, got on my stepper, lost weight, went for walks on my own. If at any time Danny commented on any of these things: told me that I had not discussed them with him, or intimated that I should have I consulted him about my plans then I would tell him that he had put me in a vulnerable position and I didn't have to ask his permission to do things that would make me less vulnerable: he left me on my own and always had to feel safe on my own. That was a boundary: don't ever try and gas light me again into being in a vulnerable position.
Showing his allegiance to me with regard to the other people who had played games during 'The War' was also a boundary. If Danny's allegiance was not with me then why would I stay with him? He always did.
For me there would be no second chance. I can honestly tell you that I have such a strong personality that it virtually killed me to stay. Dealing with this was so much harder than anything I had ever dealt with in my life; including the death of my parents. I was never going to put myself through it again. If Danny cheated (yes I hate that word but seems appropriate here) again then I would have walked away. I just could not stay.
Allowing me access to his telephone records, and his phone: no passwords on the phone that I didn't know (we are still like that with each other today) was a boundary.
Understanding why I would check his phone records and not trying to emotionally blackmail me into shutting up was a boundary. Danny had created this situation and now he had to deal with it and make it better by understanding.
Not being defensive towards me was another boundary: oh my if he was defensive about anything; made me feel as if I was wrong then I would shut down and shut him out. My journal helped me with that and as a result (as you will see in my book) Danny came to fear my journal.
And these were only the boundaries at the beginning. As the years wore on the boundaries would change and evolve; and in fairness to Danny he changed and evolved with them; and in fairness to me over time Danny set boundaries and I understood and respected them.
Rosie
Making This Better the book is now available including the journal entries for the first 5 years of our recovery & the whole 21 days of 'The War'. Available internationally in paperback and ebook at Amazon and Barnes & Noble also available at Xlibris and Apple Books for iPad and Waterstones Bookstores for click & collect
I would love to hear your feedback.